Main Content Starts Here, tab to start navigating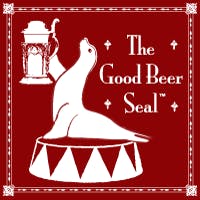 • BEER IS GOOD •
Come Visit!
And enjoy our pub grub, our huge menu of craft brews, and our beer club.
Happy Hour
Drink Specials
$6 DRAFT BEERS: By Lagunitas Brewing Company, Ommegang Brewery, Sixpoint Craft Ales, Southern Tier Brewing Co., BX Brewery
$6 DRAFT WINE: House Red, Pinot Grigio, Rosé
$6 MIXED DRINKS: Svedka Vodka, New Amsterdam Gin, Bacardi Rum, Jose Cuervo Tequila, Jim Beam, Seagram's 7
*No Rocks - Neat or Up
Pub Grub Specials
$8 Each!
GK Burger & Fries: Angus burger/lettuce/tomato/pickles/GK sauce with a side of house cut fries (+$1 cheese,+$2 bacon)
Cluck You Sando: grilled chicken breast/chipotle aioli/lettuce/tomato/side of house cut fries (+$1 cheese, +$2 bacon)
Fish Fingers & Chips: beer battered cod fingers with house cut fries
Buffalo Wings : jumbo wings tossed in your choice of buffalo/thai chili/jerk/honey garlic
Chicken Tenders & Fries: chicken tenders with house cut fries
Loaded Smashed Potato: smashed idaho potato fried and topped with cheese/bacon/sour cream/chives
GK Jalapeños: fresh jalapeños stuffed with sharp cheddar, wrapped in bacon then grilled with side of Cool Ranch
BLT Tacos: fried chicken/bacon/lettuce/tomato with Spicy Ranch
Beer Club
Join our Beer Club, drink 100 different types of beer and get your name on the list and your name on our wall of fame in the pub for everyone to see. Come into the pub today to find out more.
Contact Us!
Send us a message or give us a call at (212) 873-0251 and we'll get back to you as soon as possible. Looking forward to hearing from you.
Join our mailing list below!
Slide 1 of 51
Slide 2 of 51
Slide 3 of 51
Slide 4 of 51
Slide 5 of 51
Slide 6 of 51
Slide 7 of 51
Slide 8 of 51
Slide 9 of 51
Slide 10 of 51
Slide 11 of 51
Slide 12 of 51
Slide 13 of 51
Slide 14 of 51
Slide 15 of 51
Slide 16 of 51
Slide 17 of 51
Slide 18 of 51
Slide 19 of 51
Slide 20 of 51
Slide 21 of 51
Slide 22 of 51
Slide 23 of 51
Slide 24 of 51
Slide 25 of 51
Slide 26 of 51
Slide 27 of 51
Slide 28 of 51
Slide 29 of 51
Slide 30 of 51
Slide 31 of 51
Slide 32 of 51
Slide 33 of 51
Slide 34 of 51
Slide 35 of 51
Slide 36 of 51
Slide 37 of 51
Slide 38 of 51
Slide 39 of 51
Slide 40 of 51
Slide 41 of 51
Slide 42 of 51
Slide 43 of 51
Slide 44 of 51
Slide 45 of 51
Slide 46 of 51
Slide 47 of 51
Slide 48 of 51
Slide 49 of 51
Slide 50 of 51
Slide 51 of 51